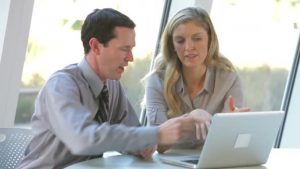 Excel your source in assisting with leads in scheduling appointments for your team.
This is a service that enhances the total operation of your team, especially when you are traveling, in meetings, after business hours or out of communication on the weekends.
Service we provide for Lead Verification and Appointment Scheduling:
Call Center; Inbound 24/7 and Outbound, Chat Services
Text Services Weekdays, Nights and Weekends to reach intended prospects
Marketing Automation E-Mail Marketing to deliver relevant information
Utilizes Dialer and automation systems to enhance overall operations
Elements of our Program:
Leads are Provided to Excel Lead Development
Leads are sent in Real Time
Excel Calls Prospects Nights, Weekends and Days
Excel Texts Prospects Nights, Weekends and Days
Excel Sends E-Mails through Marketing Automation
Excel Schedules Introduction for you and your team
Excel Sends you date and time of introduction
Costs:  If you are receiving Portal Leads from Franchise Gator, we have an exclusive with them:
$10.00 per lead for Franchise Gator Leads,  all other Portal Leads: $15.00 per lead
Batches of older leads:  $35.00 per hour, typically 20 to 25 calls and texts per hour.
Currently generate 20% appointment scheduled rate.
To Start the process:
Simply send an e-mail to info@excellead.com and put in Subject line "Send Project Planning Sheet." Remember to include the e-mail you would like to receive. It will be automatically sent with instructions. Or go to contact page and include Project Planning Sheet in Subject Line and include your return e-mail.
Excel lead development is among the leading Appointment Setting services who work relentlessly to relieve its customers from the gruesome and time-consuming task of providing the leads. Our prime goal is to augment the efficiency of your business by providing the multitude of Lead verification and Appointment Scheduling service.
For the success of sales and marketing strategies, it is significant for business to spend crucial time in nurturing the leads. Our appointment setting services will save your precious time, money, energy and allows you to focus on core tasks demanding your attention!